I learned about the nature of the "Feminine Hygiene Industry" here in North America – The United States to be specific, back in 2016. That's an entirely different blog post in itself, but the gist of what I learned can be summed up by these three points:
Most conventional pads are manufactured using cotton sprayed with pesticides.
They are also bleached with chlorine which sits atop the pad as toxic residue.
The toxic chemicals in pads are absorbed into the body with each use.
Upon learning these things, the first thing that I did was look for what I could do to change the things that I exposed my body to! As a Woman, I experience a Menstrual Cycle, it's apart of life and a big part of what makes me a Woman, a being that is able to create life within my Womb. I do not like the idea of buying goods that do not support my body, but instead can potentially cause harm and wreak havoc – that's crazy, to me!
As someone that has struggled with the ups and downs of anxiety, feeling like I'm in a situation that's completely out of my control can be a bit jarring for me. It's typically an extremely uncomfortable feeling, and I like to do my best to be solution oriented when it comes down to it. I began to research, research, research even more!
I found a couple of books that helped me to learn more about my Menstrual Cycle as a whole, and others that simply shared valuable information about the regulations that companies have to follow when creating feminine care products for consumers. One book that I really learned a lot from is called Taking Charge of Your Fertility by Toni Weschler, which is more of a guide and a great addition to any and all self-care libraries. I learned how little regulation there is in an industry that creates goods for use by Women, in our most intimate of spaces.
In my research, which included multiple online queries, reading books and peer reviewed articles, as well as tapping into my real-life network of SiSTAR Friends over the course of 4 years, I finally found what it was that I was looking for!

I recently started purchasing my natural feminine care products from Empower You, Period!, a local Black-owned Business based in Dallas, and I can safely say that I have found the plug for all things related to natural feminine care!
I used to have to go out of my way to purchase Natural Feminine Care products from Whole Foods Market, Sprouts, or the closest natural foods store, because a lot of my local drug stores and grocery stores don't carry products of this variety.
I grew weary of the poor customer service, lack of personalized options, and the inconsistent pricing. Comparatively, Empower You, Period! is a one-stop-shop for all things Natural Feminine Care, from Menstrual cups, to Ph-balanced wipes, to kits that you can gift to our younger SiSTAR's out there that might just be starting out on this journey to Womanhood!
I am extremely grateful for Empower You, Period! and I'm so happy to show my support! This company provides such a necessary service to the community, and I feel so good putting my Black dollars into this Black-owned business.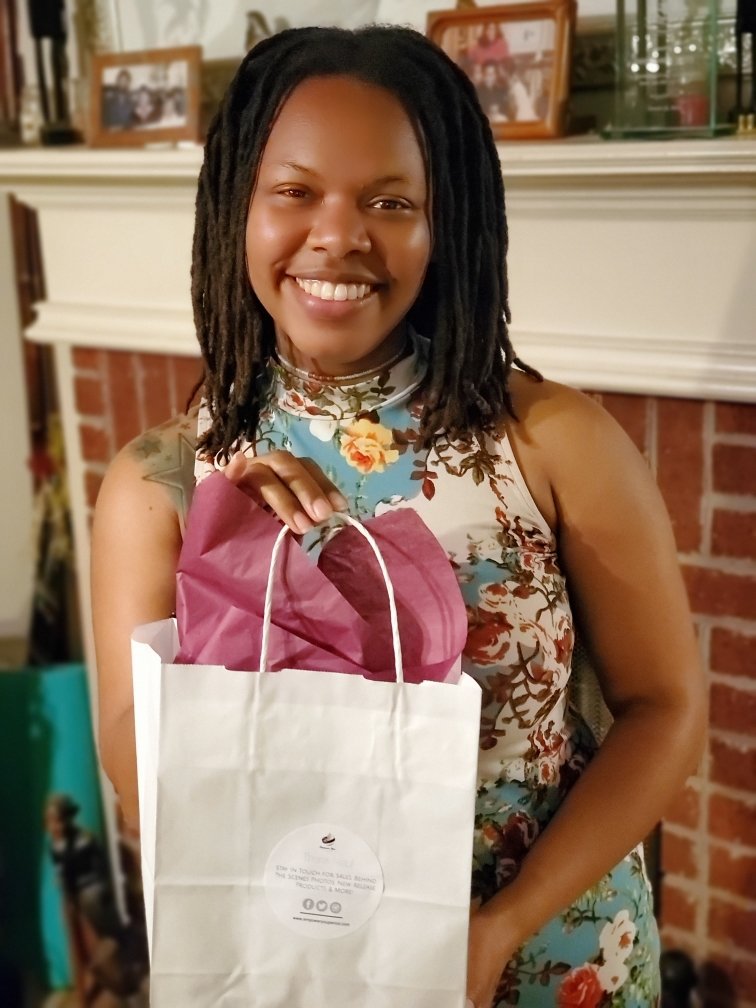 I will definitely be a repeat customer! It's really easy to order from the website and have the items shipped right to your doorstep. If you happen to live in the DFW area, there is also a curbside pickup option available, so be sure to visit the website to read up on how you can take advantage of this.
Jendayi is available if you have any questions about any of the products that she has to offer. Follow her on Instagram and check out her website!
-Michaela S.