Saturday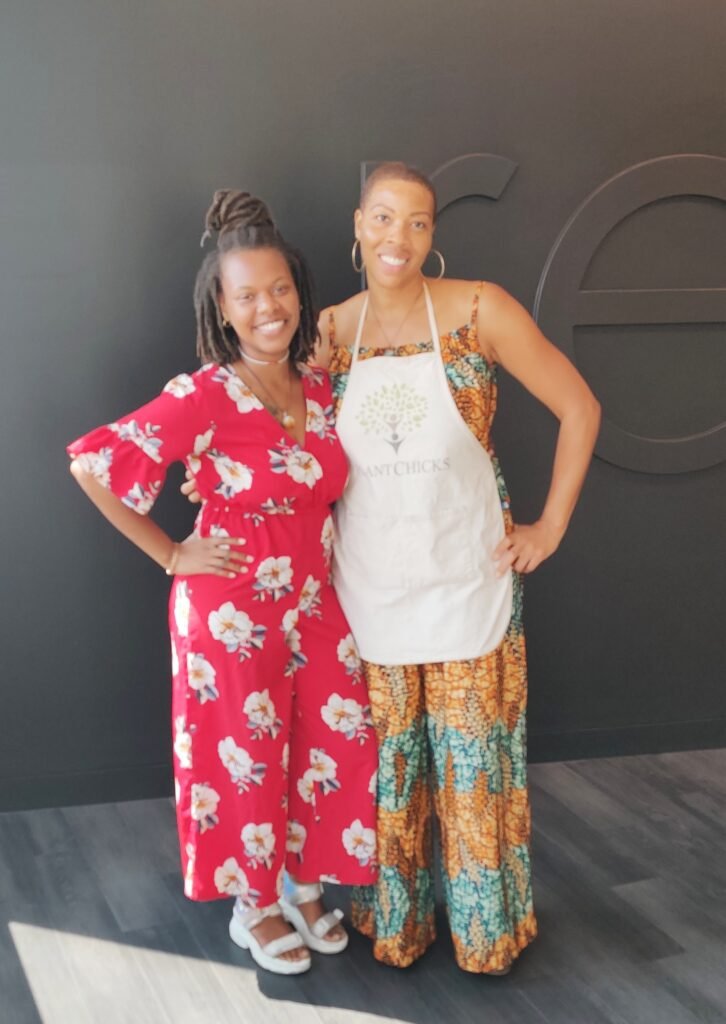 My Mentor, Shafeeqa Small of Plant Chicks, recently moved to Kansas City with her partner Martin, and young King Lawson. They bought this beautiful home on a large plot of land, and they are living their best 'Little House on the Prairie' lives surrounded by nature and critters like deer and rabbits.
Meahwhile, I'm here in Dallas all heart broken and missing them to pieces, when I get a phone call saying that she's coming to town! We immediately made plans to meet at the local coffee shop for Lavender Chai lattes early the following day, to catch up.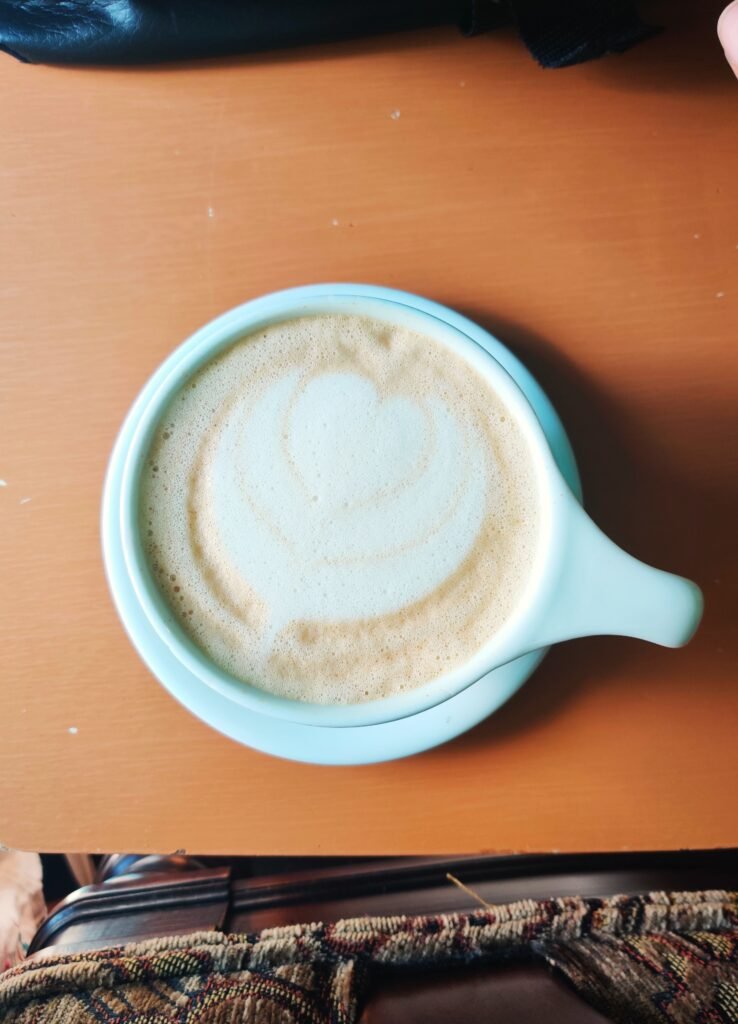 Well, that early Chai latte date evolved into an afternoon lunch date, wherein we decided to make the trek to one of our favorite local vegan restaurants in Dallas called "The Recipe Oak Cliff". It's in the Oak Cliff area of Dallas, as the name states, and Shafeeqa is good friends with the Owner + Operator there – plus, their food is absolutely amazing!
Sidenote:
As I'm writing this, I realize that I need to make an entirely separate blog post to speak praises of this establishment (hint hint) but in a nutshell, it's a clean, whole foods plant-based restaurant that offers items such as fresh-pressed juices, teas and tonics, smoothies, and light bites with some raw foods options thrown into the mix!
I highly recommend the Zucchini Noodles (served warm with lots of fresh garlic and shallots in a creamy nut-based sauce) or the Jackfruit tacos (sweet, smoky, and tangy – how can they be all three?! *drool*)
After we finished eating, we were on our way to the car when we ran into local Black Business owner Brotha Shawt of Tha Alkaline Hour. We are both familiar with him and his work, as he is very active in the Black Community here in Dallas.
Wouldn't you know, he had some of his products in the trunk of his car! We were both very excited to support the Brother in his endeavor to educate and heal the Community.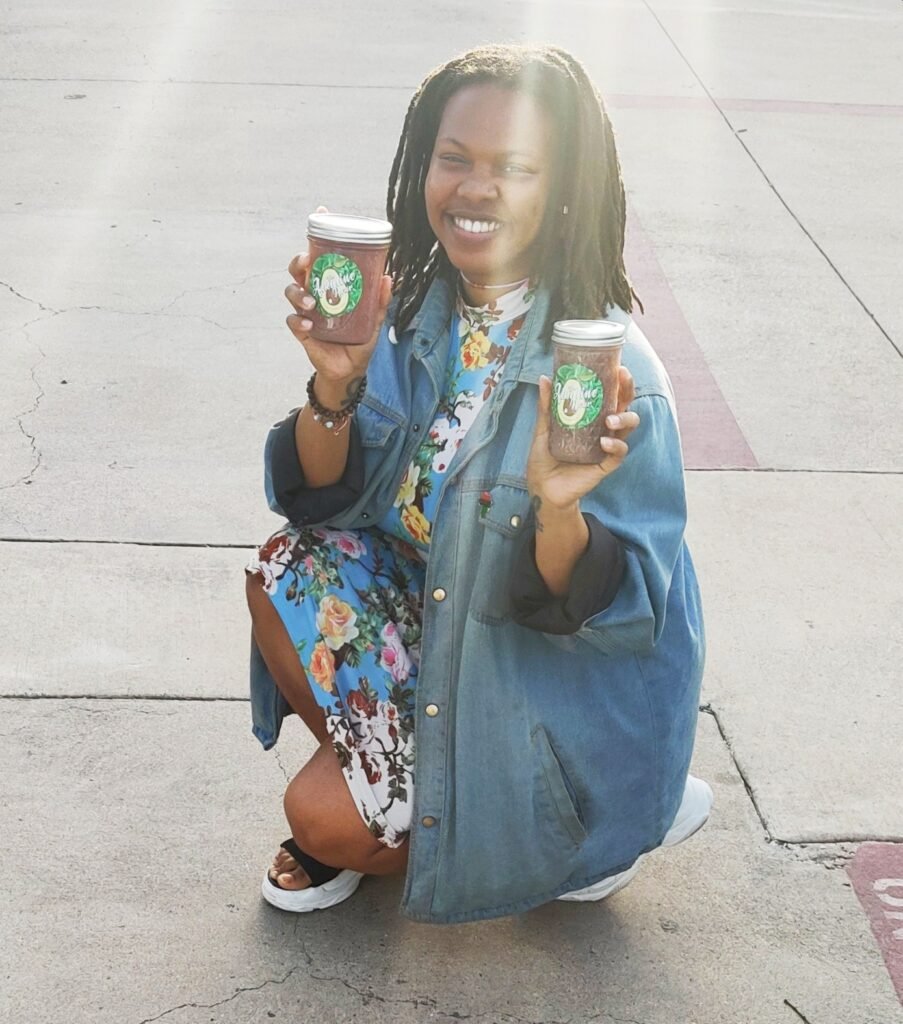 I purchased some of the Purple Sea Moss Gel that he had available, and so did my Mentor Shafeeqa. He has a lot of Health and Wellness items in his inventory, like dried roots and herbs that are shelf-stable, so I recommend checking out what he has to offer.
After we copped the Purple Sea Moss Gel from the Plug, we made our way back to Plano. We made plans to see one another the next time that she and the Family came to down, and then went our separate ways.
Sunday
I started my day off right by making myself a cup of hot tea. I opted for some loose non-caffeinated Red Raspberry tea leaves that I mixed with a couple of pinches of dandelion leaves. I enjoyed this tea first thing after rising, while listening to this mix of Bob Marley at 432hz that I recently ran across on Youtube.
I've been a Bob Marley fan for as long as I can remember, and I am almost certain that my parents used to play his 'Greatest Hits' album in the house when I was much younger. I enjoy listening to his music in the AM hours when I am still waking up, it's very grounding for me.
After I finished drinking my tea, I practiced Yoga briefly – for no more than 10 minutes – and then meditated for a short while. I mention that I did these things for short periods of time because I am presently building my Yoga and Meditation practice back up to what it used to be a year ago. I'm being very patient with myself, and I am proud of myself for managing to focus and ground myself long enough to practice this form of self-care. I am extremely grateful!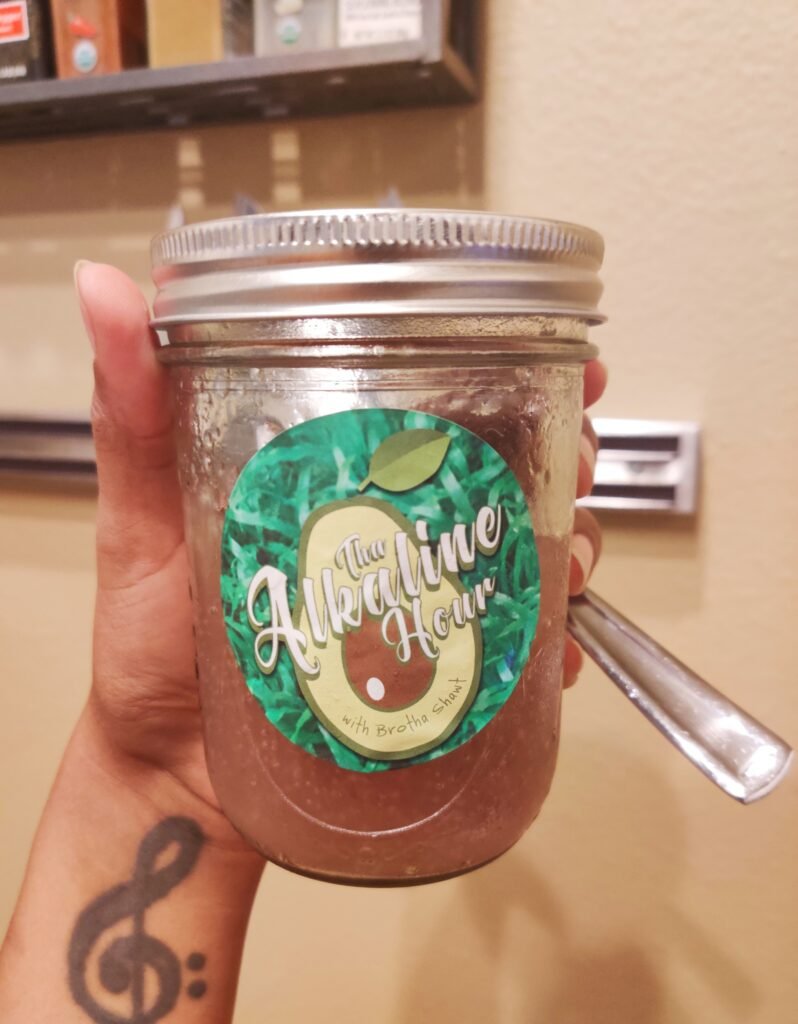 I finished my rising self-care routine by creating a delicious Strawberry-Banana smoothie using the Purple Sea Moss gel that I bought the previous day.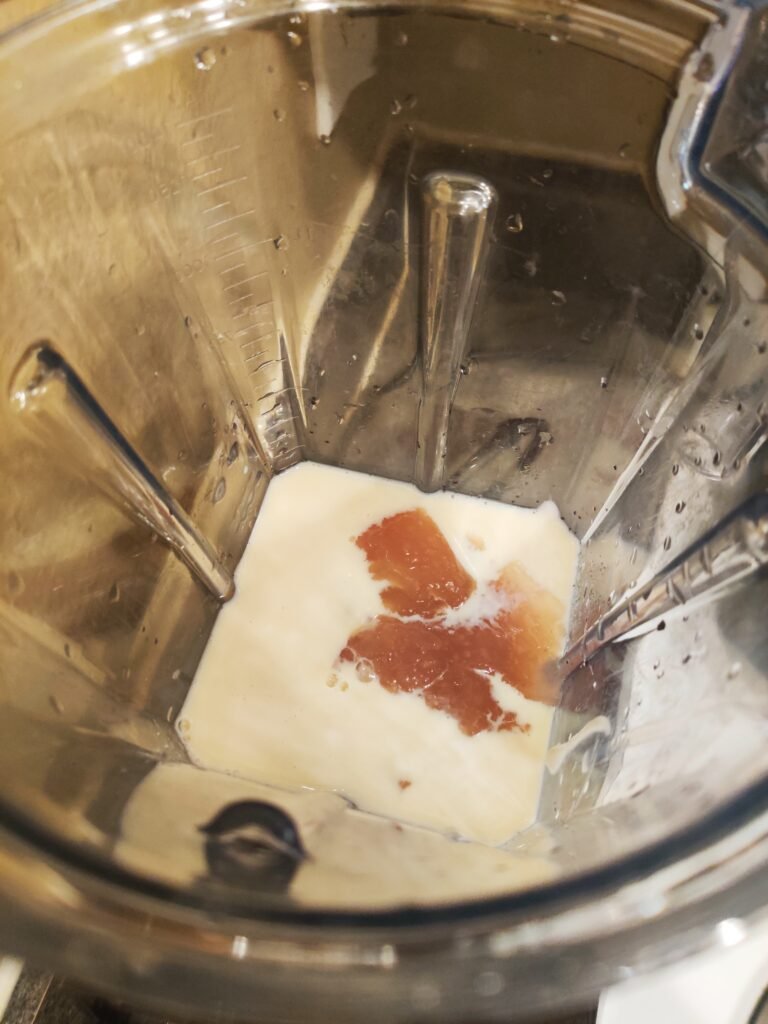 The Strawberry-Banana+Sea Moss smoothie was delicious, satisfying, and came together in less than 10 minutes! I haven't tried a lot of Sea Moss Gel, and this was my first time trying the Purple variety, so I am not an expert by any means. That being said, I think that a 2 TBSP serving was a good amount for me to start with. I did not detect a noticeable change in the flavor profile of the smoothie, and the gel made the smoothie a little thicker and richer, which I enjoyed.
All-in-all, I had a wonderful weekend, and I am so happy that I was able to create the time and space to see my Mentor! With her living so far away, at times it's really hard to bridge the gap. I really felt supported in more ways than one with our Chai date and lunch date all wrapped into one, so much so that I was able to turn around and support another local Black-owned Business in the process. That's what it's really all about!
I am because we are.
There are a so many local Black-owned Businesses in the DFW that you can support with your dollar dollar bills right now! Vegan Black-owned Businesses, non-vegan, online, in-person, curbside, on the corner, out of the trunk of a car, it doesn't matter – PULL UP and show your support if you can!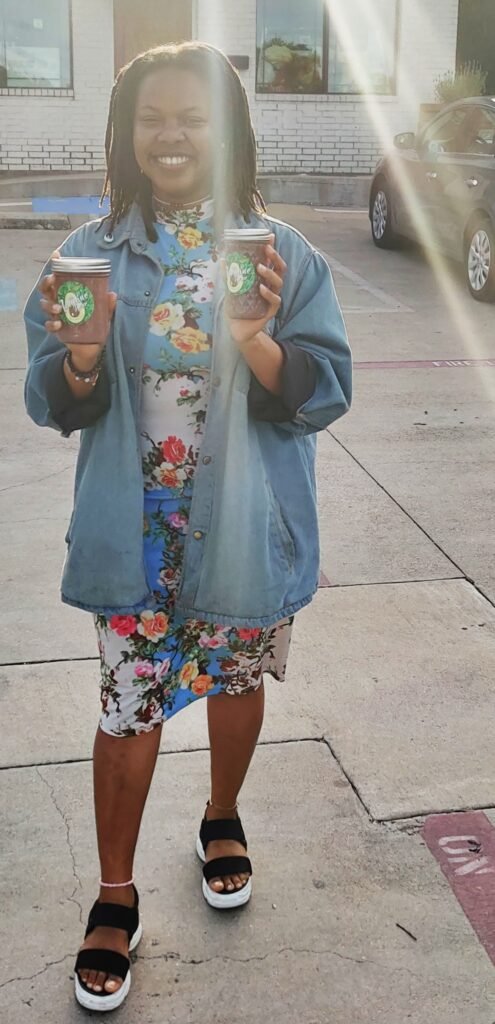 What Black-owned Businesses do you love to support? Which ones do I need to try out? Drop your suggestions in the comments below, please and thank you!
-Michaela ♥