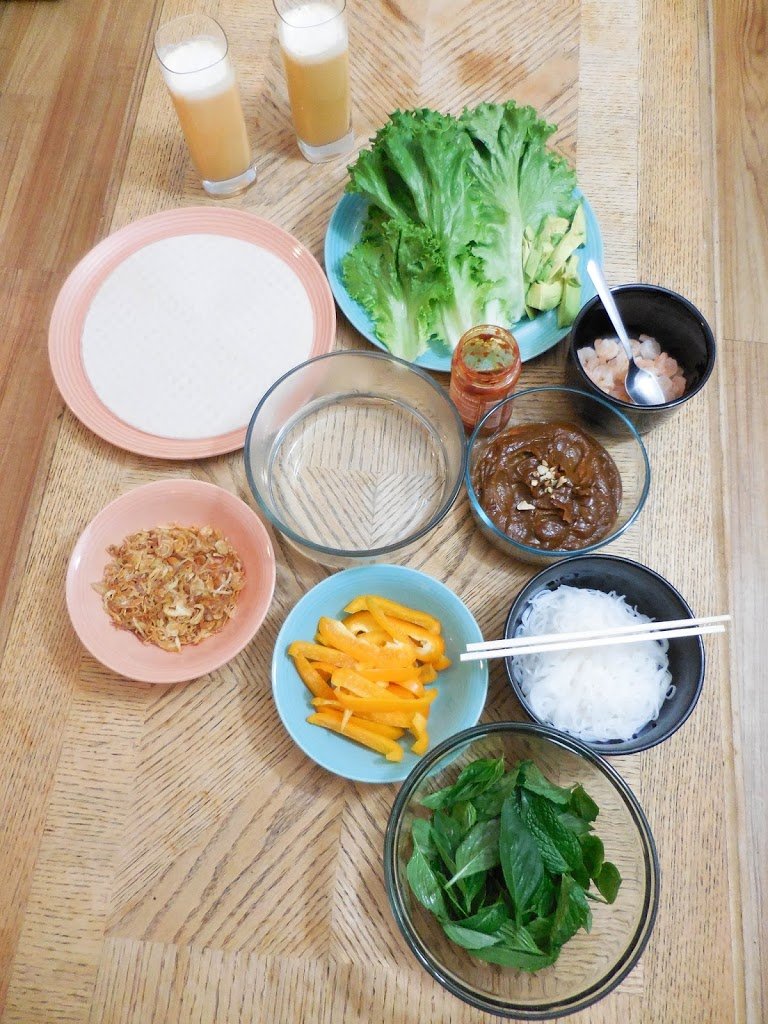 Mondays are awesome; they're one of my favorite days of the week. Why? Well, sometimes I spend time with a particular friend on Mondays, and her name is Nancy!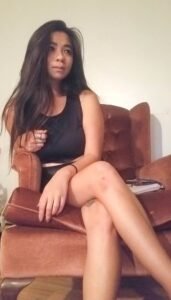 This is Nancy!
I really appreciate Nancy, she is an awesome, free-spirited Lady who has taught me so much in the relatively short span of time that we have known each other, which is about 2 Earth years.
For this particular Monday, Nancy and I set our intentions on Sunday evening to get up "early" Monday morning & make a trip to Garland. Sidenote: for those that are not local to Texas, "Garland, Texas" is a Suburb outside of the major metropolitan DFW area; it's about 10-15 minutes from Downtown Dallas by car if you take I-30, a major highway/freeway around here. Nancy and I intended to catch the local city metro there, and if you didn't know – the times for our local buses and trains are all integrated into Google Maps! She looked up our route on her phone and it indicated that our trip would take less than an hour, 59 minutes to be exact.
Nancy intended to introduce me to the intricate yet simple process of making "Summer Rolls", and we wanted to go to Garland because in a certain part of town there are a lot of grocery stores, shops, and restaurants that cater to the Vietnamese community. Nancy brings her mom to this side of town on a weekly basis to shop for groceries. These places house fresh ingredients like fresh Lemongrass, fresh Rice Noodles, and fresh Purple Basil that are sometimes hard to find in stores in my neighborhood such as Sprouts, Whole Foods, and Tom Thumb.
Nancy's mother was born and raised in Vietnam for most of her adolescence; she is well versed in taking simple, healthy, fresh ingredients such as Cilantro, Basil, Mint, Lettuce, Bell Peppers, Shrimp, Scallions, and Rice Noodles and turning them into something substantial and delicious, such as Summer Rolls with a side of homemade Peanut Sauce. Through cooking & conversation, Nancy obtained these traditional recipes and methods of food preparation from her mother, and I felt both excited and honored that she was willing to share these things with me.
When we arrived in Garland, I checked the time and confirmed that it took just under an hour to reach our destination! We were a little peckish, so we decided to stop at 'Bistro B', a local restaurant known far and wide for its late hours, large Boba selection, and 4 for $1 egg rolls. I was excited to have Nancy there with me at 'Bistro B' because it's one of those restaurants that has a lot of things and colors and sounds, but many of the things are written in Vietnamese, and I saw this as an opportunity to learn about the different foods and pastries and drinks that I've always noticed while at 'Bistro', but never asked about.
After we left 'Bistro B', we stopped by another cute store, and then walked over to 'Hong Kong Market'. All of these little shops and stores are in a large strip mall setting, so walking to and from the places that I am mentioning took no more than a minute or so. I made sure to make a list before we arrived, though we still ended up walking around the store for about an hour. I was in Nirvana, so it didn't matter. Secret: I love to go grocery shopping, there's just something about it – I haven't figured it out.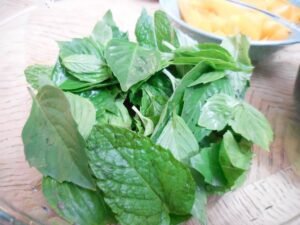 Here's some fresh Mint & Basil that we picked up at 'Hong Kong Market', all washed and ready to go!
I'm a "deal junkie", so I must mention that I was rather impressed/obsessed with the pricing of the fresh produce available for purchase, such as: Basil, Green Onions, Mung Bean Sprouts, Soy Bean Sprouts, Mint, Lettuce, and so many more greens! Cilantro & Green Onions were both $.99/3 bundles! These are good sized bundles, and I chose to only purchase ONE bundle of each, so they were $.34 each. Mint was $.99/1 bundle, Lettuce was $.99/1 bundle, and Basil came in at the most expensive at $1.82/bundle, random pricing but still cheaper than most things in my neighborhood.

After we finished shopping at the market, bags in hand, we caught another bus to 'Viet Tofu', because Nancy wanted to introduce me to a drink that she used to enjoy in her childhood. It's a drink made by pressing fresh sugar cane until raw sugar cane juice comes out, and it's served over ice, mixed with a little bit of kumquat juice. It was delicious! Once we grabbed our refreshing drinks, we caught the metro back to my apartment.
The thing that took the longest in preparation of the Summer Rolls was washing, chopping, and plating all of the vegetables.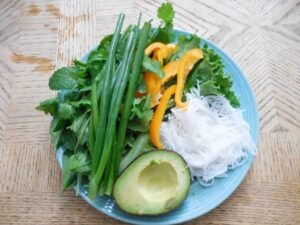 Here is the rest of our bounty! Green Onions, Avocado, Lettuce, Cilantro, Bell Peppers, Basil, Mint, & Rice Noodles.
Once that was finished, Nancy showed me how to prepare the Peanut Sauce in less than 10 minutes on the stove top, making sure to gradually heat all of the ingredients as they're mixed together. Nancy showed me how her mom roasts fresh peanuts on the stove top, and then smashes them. We sprinkled them on top of our Peanut Sauce, for texture!
Here's our Peanut Sauce, topped with freshly roasted Peanuts! Nancy's mom uses Hoisin Sauce as the base for her peanut sauce, then we added Chili Garlic Paste for spice, Peanut Butter, Honey, and Fish Sauce to taste.
Nancy boiled some water to use for the Rice Noodles and the Rice Paper, and we were finished!
This is the brand of Rice Paper that I already had on hand at home – I bought these at 'Sprouts' a month ago. They keep well in the pantry!
All in all, it was a beautiful day, time was well spent, and wonderful memories were made. The food was delicious, of course! I wanted to eat more than two rolls but I simply couldn't.
Plus, now I have the confidence and the know-how to make Summer Rolls, with all of the amazing things that I love inside, whenever I desire!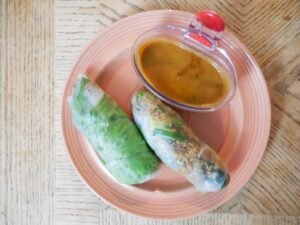 There rolls were filled with Avocado, Mint, Basil, Cilantro, Green Onions, Bell Pepper, Rice Noodles, Lettuce & Crispy Fried Onions!
Healthy, fresh, flavorful, satisfying, these are all of the things that come to mind when I think of Summer Rolls ☺
Nancy's favorite filling is pork, followed by steak….or I don't know, I think she just really likes meat. Presently, I like Avocado and Shrimp, with Avocado being the favorite!
Have you ever made Summer Rolls? What did you put inside? Comment Below!
-Michaela ♥